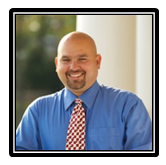 "Talented and ambitious people are integral to CSI's continued success. We must continue to attract and retain strong performers and the only way to do that is to provide opportunities to compete for challenging work and a corporate support structure that takes care of our people. We continue to provide a very competitive and comprehensive benefits package to help meet the diverse needs of our employees." Rick Mix, Founder & CEO  
---
We support multiple clients responsible for executing a variety of mission, organization, and enterprise initiatives in response to changing mission needs and fiscal constraints. Our clients need immediately productive self-starters with knowledge of the space, experience solving complex problems, comfort working with an integrated team, and the ability to navigate political and technical challenges.
We understand that CSI is whatever the composition of our consultant workforce is at any particular moment. Therefore, for CSI to be successful we must hire and retain exemplary talent and, above all, deliver stellar service to our clients.
 We are looking for great people to be a part of our team.
 Are you one of them?