CSI's offerings are best described as tiers of specialization.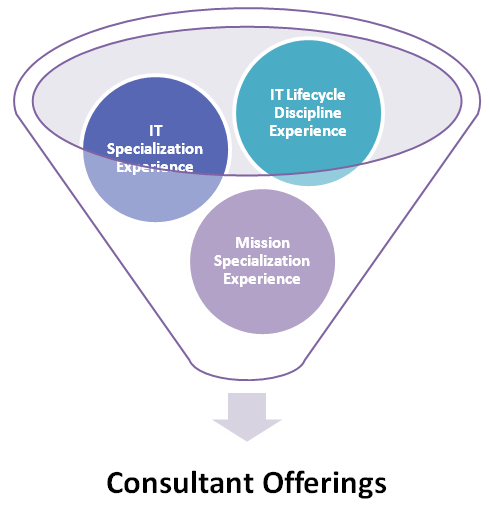 IT Lifecycle Disciplines: At the foundational level, we deliver leadership and support across the full range of IT Lifecycle Disciplines, from high-level strategic planning to low-level software development.
IT Specializations: We maintain expert status in a number of IT Specializations critical to transforming an IT environment into a more efficient, effective, and mission-focused enterprise. In these specialization areas, our consultants are most proficient at applying the IT Lifecycle Disciplines and bring repeatable processes and proven solutions to complex challenges. Our IT Specialization Area pages detail our expertise and past performance highlights.
Mission Specializations: Our consultants refined their IT tradecraft over many years supporting specific mission or business areas. We recognize that IT exists to enable the mission and typically fits into a larger strategy involving changes to people, processes, information, and expected outcomes. Our Mission Specializations represent those areas where CSI has proven our ability to deliver successful results.